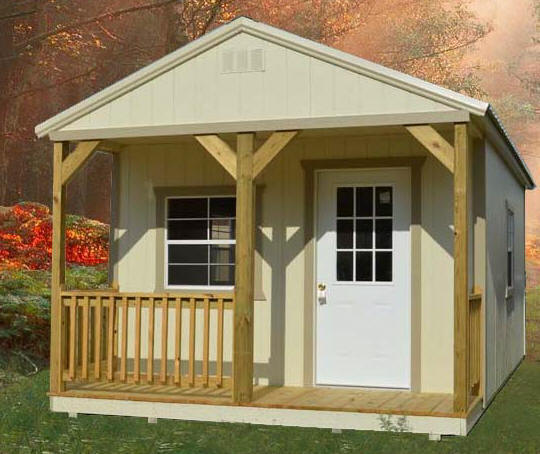 Derksen Portable Buildings constructs quality storage buildings including:
Barns, Lofted Barns, Lofted Barn Cabins, Cottage Sheds, Utility Sheds, Garages, Cabins, and a variety of custom combinations of these basic designs. All buildings may be purchased in treated wood, painted treated, or metal exteriors.
Any size Log Buildings, please add 25%.
Buy or Rent-to-Own
Rent to own was established as an alternative to commercial storage. The low monthly rental rates are comparable to commercial storage rates per square foot, however, our Rent to Own program allows you to have your storage facility in your own backyard. You are not required to fill out a credit application, nor are you required to keep the building. If your building becomes a financial burden or if for any reason you no longer need the building, simply give us a call and we will promptly pick it up and your credit will remain untarnished.